The following is a sample of where Wealth Within has been profiled in the media.
Aussie Broad-Cap Funds Slide in Market Correction
14 Nov 18

October's market correction saw Australian broad-cap funds slide and a new leader-board established. Terrible October lived up to its reputation and the market correction saw Australian broad-cap funds slide, with only two passive funds managing to stay above the line. Wealth Within's chief analyst, Dale Gillham, said the All Ordinaries Index fell around 4.5 per cent as heavy sell-offs of US tech stocks rippled through to the Australian market...
Is it Time to Reconsider the Banks
02 Nov 18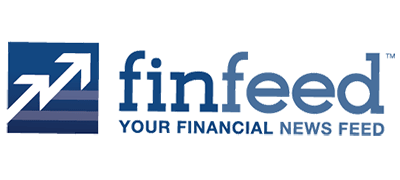 The Australian share market fell to 5,721 points this week, its lowest since October 2017. However, it did bounce back up by more than 3 per cent overall, with the stand out sectors being Healthcare which was up over 5 per cent and Financials up around 4 per cent. CBA and Macquarie were also up around 5 per cent, NAB around 3 per cent and ANZ around 4 per cent after reporting 3rd quarter earnings this week. Westpac is due to report earnings on Monday. The key points to highlight in these reports is the impact on the banks' bottom lines from the Royal Commission...
Is it Time to Get Excited Finding Opportunities
31 Oct 18

Dale Gillham, Wealth Within's chief analyst, refutes the current media paranoia over the Australian stock market's recent downturn and reveals how investors can turn the fall into opportunities for future wealth. Given that at the start of the week the market was down a touch under 10 per cent, do you see the current downturn as a short-term correction or a long-term bear market? It's just normal market conditions when it goes down. The market goes up in stairs and comes down in elevators. But when we're talking about coming down in elevators, we're talking about mass panic...
5 Stocks for Aussies to Watch Over the Next 12 Months
29 Oct 18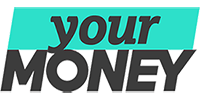 The Perth-based mining company South32 was spun off from BHP in 2015, and has recently acquired Arizona Mining. The new acquisition should mean very good returns, according to Dale Gillham, Chief Analyst of financial services firm Wealth Within. "There has also been recent speculation that S32 may be a takeover target, which adds to my interest," says Gillham. "On a technical note, if the stock holds above $3.23, it will provide a springboard for higher prices. I expect S32 to break through the all-time high of $4.07 over the coming months and trade up to between $4.60 and $4.70."
Australian Market Tipped For Soft Start to Week Despite US Rally
15 Oct 18

Wealth Within analyst Dale Gillham said the sell-off in Aussie banks helped drive the ASX lower, adding "now is still not the time to be buying bank stocks". Mr Gillham also said it was important to note that local shares have been declining since late August. The All-Ordinaires has shed 7 per cent since August 30, albeit the biggest drop took place last week and the index edged 0.2 per cent higher on Friday...
The number one skill all individuals should possess, if they want long-term success in the stock market is the ability to accurately identify direction...
View all Trading Courses