Trading for Tradesman: How You Can Retire Early
By Dale Gillham | Published 08 January 2020
---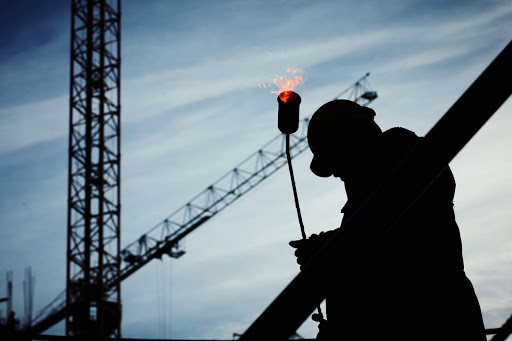 As the pension age in America continues to gradually increase, those that work in a manual labor role might feel concerned about how they're going to keep working when they grow older. Uncertainties about the future can put pressure on your physical and mental health, financial state and family life and at the moment, 62% of older Americans continue to work because they cannot afford to retire.
As a tradesman, what are you doing to set yourself up for retirement? As the time approaches for you to quit intense and potentially harmful labor, you might be exploring the options available to you.
Quite often, your business won't be enough to cover the necessary retirement savings. That's why tradesman in America are learning to trade in stocks, for that extra income and peace-of-mind for themselves and their families.
In this article from Wealth Within, we explain why learning to trade could be beneficial for you, helping you retire earlier and more comfortably - and how you can make it work.
Take control of your future health and finances
The work you do as a tradesman can have a significant impact on your health over the course of your career. In fact, depending on your specialism health risks can include hearing loss, musculoskeletal disorders, mesothelioma, silicosis, mental health illnesses and general pain and deterioration of the knees, back, etc.
For those reasons, tradesman tend to retire earlier than white collar workers. As you grow older, you become less capable of working to the same level, and you need to make sure you're prepared when the time comes to stop working completely.
Learning how to invest in shares could provide the extra income you need to retire comfortably and stop putting your body through such intense labor. Retiring shouldn't mean living a lower quality of life; learning how to profitably trade the stock market could mean you still enjoy things like holidays, cars and boats, and have the funds to provide a high standard of education for your children.
How learning to trade could help you retire comfortably
Whether you're completely new to trading or you've already begun investing in stocks, the potential benefits for laborers in America are hard to ignore.
Here are just some reasons why finding ways to invest that work for you could ensure you develop a lucrative income, even after retirement:
High-quality stocks can produce long-term gains that are larger than most other assets

Growing your nest egg for retirement, to ensure you maintain a comfortable financial position even when you can't work

While the average return of the stock market fluctuates, we see overall increases per annum over any ten year period. A long-term investment could see attractive returns

If you properly learn how to trade the stock market, you'll be able to competently trade in any market condition
The value of stocks can rise indefinitely
Anyone can learn safely and confidently - even if you've never studied finance, business, accounting or a similar discipline
To get started, check out this best-selling book on How to Beat the Managed Funds by 20%. The book discusses how you can use simple DIY share market investment strategies, offering you a straight-forward, practical approach to confidently trade the share market.
Wealth management for tradesman in America

Of course, deciding to invest in the stock market comes with its own risks. So many people dive straight in, banking on "hot tips" from their friends and watching YouTube videos that offer cookie-cutter tips that make the market seem more black-and-white than it really is.
That's how people lose money and become disappointed.
It's vital that you take the time to build your knowledge of trading. When equipped with the right tools, you can increase your chances of long-term success in the market. More tradesman across America are turning to Wealth Within to help them gain longevity in their investments, and plan for theirs and their family's future.
We've been helping people like you achieve their financial goals since 2002 and we do this by providing the highest quality international standard in education - even for complete newcomers. Some popular courses that may be useful for you include the Diploma of Share Trading and Investment and the Trading Mentor Course. Both are delivered online so you can study at your convenience, and payment plans are available!
What other people are saying about the courses
Feedback from Wealth Within students just reflects how educating yourself in investing can truly change your life. Here are some testimonials from people who previously had little or no experience in trading.
"As someone with no finance or accounting background I really enjoyed the diploma of trading. I have learned some valuable trading rules and the psychology of the market, the course was well laid out and the support and assistance from all the Wealth Within staff was amazing. Would highly recommend for anyone that wants to learn how to help themselves achieve their trading goals." - Shane S
"Thank you for your patience and understanding, and sticking with me through an extremely difficult time. I really got a lot of the training, but it was made a lot more challenging due to my stop/starts as a result of my ongoing health issues. The staff were very supportive and understanding. They went above and beyond my expectations." - Jason M
"Wealth within has taught me that I can change my lifestyle of working day in day out all year after year. It has taught me that I can earn a living not having to work full time and spend more time doing the most important thing to me, which is watching my children grow up. This is a certified diploma and is the only way to truly reach your goals and become a trader and live your life the way it should be, work around your lifestyle not lifestyling around your work." - Nick M
Here's how you can get started
Kickstart your trading career with Wealth Within. We've put together a range of resources, including videos and books about trading, to provide some inspiration and get you on the right track to making successful investments. When you're ready to master the strategies and set yourself up for retirement, our trading courses are the only nationally accredited share trading courses at Diploma level.
If you'd like to speak directly to one of our Educational Consultants, just call 1300 858 272 or Melbourne direct on 9290 9999. Alternatively, you can send an Email. We'd be more than happy to share our advice.
Back to Investing & Wealth Creation