Elliot Management Pushing BHP to Delist
By Dale Gillham | Published 26 February 2018
---
It appears that BHP Billiton is taking criticism on the chin, following a very public beating from corporate activist Elliott Management and a few other industry players. For those of you who are out of the loop or unfamiliar with what's been happening, Elliott Management has been pressuring BHP to remove its dual listing structure.
As it is listed in the UK and Australia, Elliott Management believes that by reorganizing as a single company in Australia, it would add more than $US22 billion in value to it's shareholders.
BHP chief executive officer, Andrew Mackenzie, said in October, the costs of ditching the dual-listing would exceed the potential benefits. The BHP Board have managed to navigate the boom/bust mining cycle and have delivered a multi-billion dollar profit again, and the share price is looking good so shouldn't shareholders be really happy with that?
This is after a one-off income tax charge of US$1.83 billion to cover the cost of US tax law changes, which BHP advised will be followed over time with a benefit that will flow back to the company in lower taxes on its US operations. But even without the charge some analysts indicated a profit of $4 billion was below their estimates of $4.3 billion.
So did the company miss or was it analyst forecasts that were wrong? I will let you decide that one.
It's no secret that Australian shareholders love BHP and so do many of the biggest investors around the world.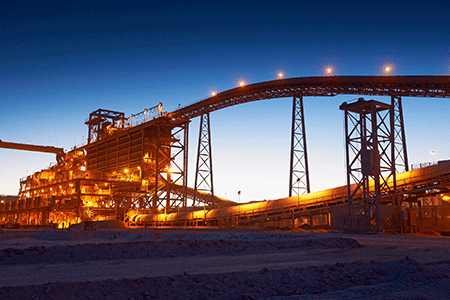 BHP's share price has been consistently rising since it's low in 2016 due to a plunge in oil prices. The share price has risen almost 50 per cent from $15.07 in January 2016 to $30.94 February 2018 and looks as if it will continue to rise.
We will have a look at the chart in a minute to show you what I mean and look at where it might be heading.To sweeten the news for shareholders, BHP will payout a bigger dividend, up by 38 per cent to $0.55, which is another big reason for shareholders to be happy. You know that when BHP is doing well, so is Australia.
It was interesting to observe BHP's share price fall last week, only to recover strongly at the end of the week. This is a very good sign. But if we take a look at BHP's revenue over the past 15 years, you will see that up to 2011, when the mining slump began, BHP's revenue had been rising, which one would expect.
What's really impressive is how it managed to maintain revenue for a further three years to 2014 during the slump, before revenue fell in 2015 and 2016 and in 2017 revenue was once again rising.In essence, shareholders must be patient.
The boom doesn't return overnight but when it does, you need to be prepared.
So what's happening in the market? Watch the video to find out.
Others who read this also enjoyed reading:
Back to Market Report Videos