In The Media
---
The following is a sample of where Wealth Within has been profiled in the media.
Beware Cheap Buys
14 Jul 15

Is now the time to start buying up commodity-related stocks, or is it still buyer beware? With commodities, and most commodity related stocks, in a slump for years, some market commentators are telling investors that it's time to buy''cheap'' for the long term, but this doesn't make it right. It is true that commodities like gold, iron ore, oil, and copper have all been trading in long-term declines, and therefore so have the majority of commodity-related companies.To paint you the bigger picture view, following the high in 2011, copper is down by about 47 per cent, gold 42 per cent, oil 56 per cent, and iron ore 72 per cent...
Australian Market Strong After Miners Gains
06 Jul 15

Wealth Within analyst Janine Cox said the market had shrugged off recent negativity and was also buoyed by better than expected employment figures. "It's easy for shareholders to get panicky quickly," Ms Cox said. "The market is trending upward nicely and I wouldn't be surprised to see further rises."
Take Your Position With Contracts For Difference
09 Jun 15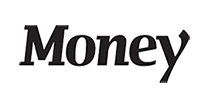 Dale Gillham, chief analyst at Wealth Within, agrees: "Anyone wanting to trade CFDs needs to know how to trade first. Unless you can trade effectively in unleveraged markets like shares, then moving into a highly leveraged market is financial suicide." To help people decide whether trading is really for them and to then choose the market they wish to trade, Wealth Within has developed a 11-lesson video course, called Trading Mentor, on trading for beginners. "Completing this course is a simple way to learn whether trading is the right fit," Gillham says...
How Many Stocks Should You Hold?
09 Jun 15

We have all heard the mantra that we need to diversify to reduce risk, but the majority of investors do not really understand diversification in its true sense, nor the inherent risks. According to the financial services industry, you can achieve greater diversification by investing in managed funds rather than investing directly yourself. This is based on managed funds being able to hold anywhere between 30 and 100 different stocks in their portfolios. To the investor, this probably sounds logical. But following this mantra often leads to poor returns and actually increases risk rather than decreases it...
Sending Them Packing
06 Jun 15

Janine Cox, an analyst at fund manager Wealth Within, also says most of the fall is over. "The market is likely to settle and rise next week or the week after," Ms Cox says. "The All Ordinaries index has fallen for seven weeks since the high in April — typically our market falls between five to eight weeks. "Given this, much of the current fall is likely to have occurred, although volatility is likely to remain into early July." It's not all bad news, either, according to analysts. The recent price falls could mean discounted buying. "With the recent fall, valuations have come back which means prices are at more favourable levels for buying opportunities...
The number one skill all individuals should possess, if they want long-term success in the stock market is the ability to accurately identify direction...
View all Trading Courses